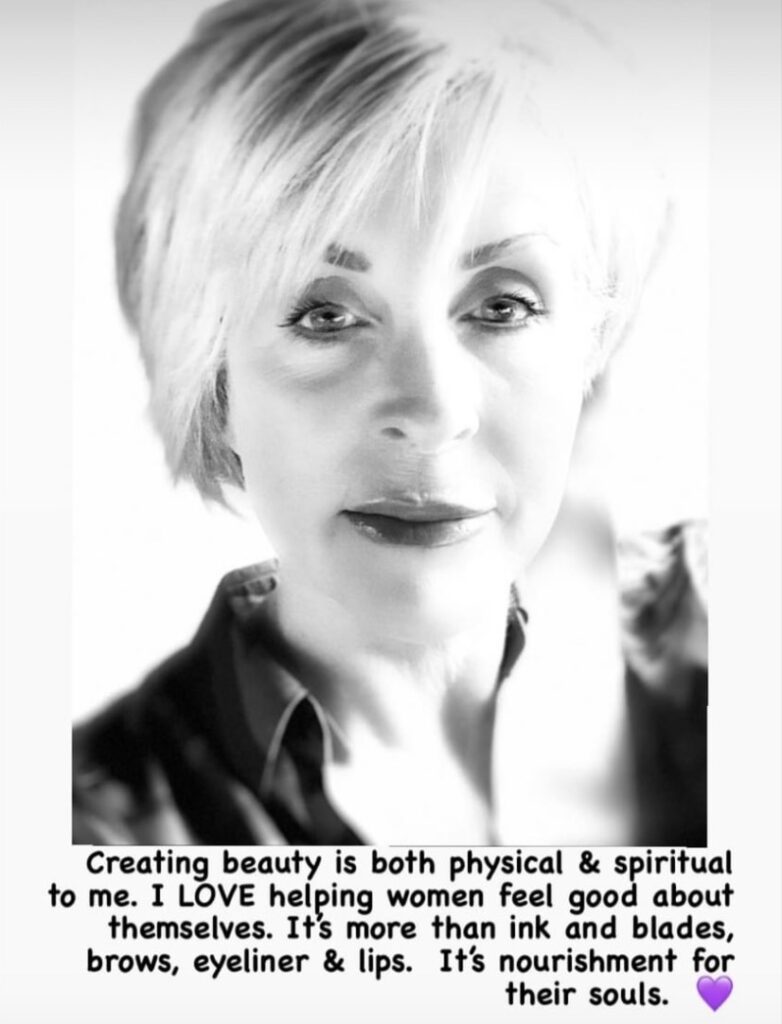 My journey here has been an interesting and exciting adventure! As a registered nurse in both Ohio and Kentucky, I have been given opportunities which clearly prepared me for where I am today! Initially, while working nights in a local hospital my supervisor invited me to join her in working at a Dermatology practice. In this environment, I was able to learn a great deal about skincare, even providing facial services to my own patients and assisting the physician with laser surgeries, sclerotherapy and a variety of other skincare procedures.
Later, as a clinical liaison and then Director of Marketing in a clinical setting, I was able to combine my love of nursing and patient care with a more creative side. During this time I worked on websites, blogs, commercials, signs and brochures and other marketing materials. It was in this I discovered unleashing my creative spirit brought me a great deal of happiness and joy!

In 2017, my hair stylist suggested I join her team and open my own permanent makeup business within her salon. Over time, this idea took root and I opened my first location in Kentucky. In 2019, I moved back to Ohio and immediately opened my second location. I have continued to grow my business with knowledge, experience and technique and in addition to Microblading, added Powder Brows, Blade & Shade, Ombre' Brows, Traditional Eyeliner, Eyelash Enhancement Liner, LipBlushing and Permanent Makeup Repair and Color Enhancement to my clients. I also teach permanent makeup techniques to new artists and continue to encourage and train them with their own personal growth, questions and business development.
I am currently located in Delaware, Ohio and am excited to ANNOUNCE that on July 1, 2021, I partnered with Ashley Tincher, Nurse Practitioner and owner of 4 You Health at: 562 West Central Avenue, Delaware, Ohio (across from Grady Memorial Hospital). This joint venture brings my business full circle as I re-entered the clinical profession!! This is a game changer in the beauty industry and Ashley and I are thrilled to be working together in offering many additional beauty services to our clients!! I encourage you to follow me to receive updates on my new location, as well as all the sought after beauty services Ashley and I bring to Delaware, Ohio and the surrounding communities!
WHAT'S COMING? FOLLOW BROW INNOVATION ON INSTAGRAM & FACEBOOK FOR UPDATES.